The easiest and fastest way to buy bitcoins instantly with a credit card or debit card is via BITKONGA EXCHANGE where you can acquire $50 or less of bitcoin fast and usually within 10 minutes.
As you prove to be a reliable customer then limits are raised to $200 in four days and $500 in seven days.
Other options include Coinbase (Europe, USA & UK), Coinmama (worldwide), Coinhouse (Europe) and BitPanda (Europe).
However, you should be aware that buying bitcoins instantly with a debit or credit card will usually result in higher fees because there are higher transaction and processing fees and a higher risk of fraud.
Buying Large Amounts of Bitcoin
To buy larger amounts of bitcoins we recommend following these simple steps:
Find a Bitcoin exchange
Buy bitcoins by exchanging your local currency, like the U.S. Dollar or Euro, for bitcoin
Transfer the bitcoins to your wallet
Get a Bitcoin debit card for easy spending
Learning how to use Bitcoin is just like any learning any other technology. This will require you to get familiar with how things function.
We highly recommend you learn how to transfer bitcoins to a cold storage Bitcoin wallet.
Additionally, the Bitcoin price can vary throughout the world so be sure to do your research to make sure you are getting a fair deal.
How To Buy Bitcoin Video
Once you find a Bitcoin exchange in Nigeria then compare the exchange rate on your local exchange to a Bitcoin price index.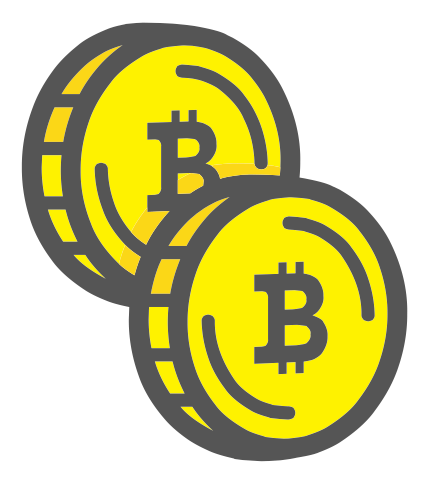 What Makes For The Best Bitcoin Exchange
A number of factors must be considered when finding the best bitcoin exchange, which will vary person-to-person depending on the factors below.
Exchange Rate
How close is the exchange rate to the global average price found on an index. By comparing a local Bitcoin exchange's prices to a Bitcoin price index then it is easier to get the best Bitcoin exchange rate.
Payment Method
You'll need to find a Bitcoin exchange that accepts your preferred payment method. Different payment methods also incur varying fees. Credit card purchases, for example, are often charged a fee of 3-10%, while most deposits with bank transfers are free. More information about fees can be found on each exchange's website.
Speed
Buying bitcoins fast can be challenging; particularly in larger amounts. You may have found the best Bitcoin exchange, but if verification takes one week and you need bitcoins now, you'll have to look elsewhere. Initial verification can often take a few days, but all subsequent purchases may be instant. You'll have to research each Bitcoin exchange to determine verification levels and delivery speeds.
Amount
Each Bitcoin exchange has different buying limits, which often varies depending on level of identity verification. At Coinbase, for example, regular users may only purchase up to $1,000 worth of bitcoins per day. Fully verified users, however, can buy up to $50,000 per day. Most exchanges offer a FAQ page online where the different levels of verification are explained.
Fees
Each Bitcoin exchange charges different fees for its services. Most Bitcoin brokers, that sell bitcoins directly to buyers, charge a flat rate of 1% per transaction. Exchanges with orderbooks are geared towards high volume trading, and often have fees of 0.25-0.50% per trade. More information can be found on each exchange's website.
Privacy
Exchanges that accept credit cards or bank transfers are required by law to collect information about users' identities. Buying bitcoins with cash is the most private way to buy bitcoins, whether it be through a P2P exchange like LocalBitcoins or at a Bitcoin ATM.
Regulatory Compliance
In order to buy bitcoins, local currency, like the U.S. dollar or Euro, must be exchanged for bitcoins. In this process trust users must trust the Bitcoin exchange to secure money and not run away with funds. It's best to use a regulated Bitcoin exchange. Most exchanges offer information about their regulatory compliance on their websites. If an exchange seems shady and doesn't offer information about regulation or who's behind the site, it's best to find a different exchange.